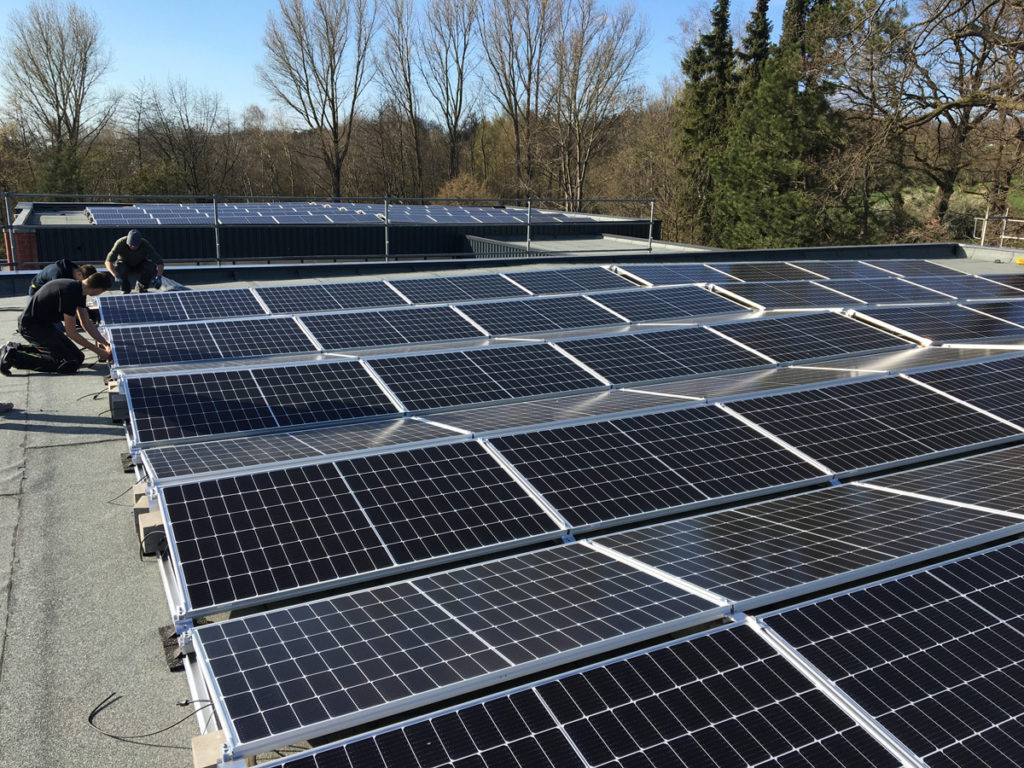 1000 sqm of asphalt became 850 sqm of pavement open to rainwater, moreover and verges were enlarged and converted into bee pastures. This does not only beautify the surrounding area, it also provides a new habitat.
1200 sqm of roof were renewed and insulated.
Thanks to the installed Photovoltaics, with a peak output of 60 KWp, the company is self-sufficient and can even support the surrounding households.
Currently, 250 sqm of roof are being covered with greenery. But it is not just for visual, there is also an advantage ecological wise. Green roofs can help protect the building against many weather conditions and also reduce temperature fluctuations. They also provide a habitat for insects and other animals in the city, which fits with our idea of environmentally friendly interactions. 
In any case, the project is still being pursued further!